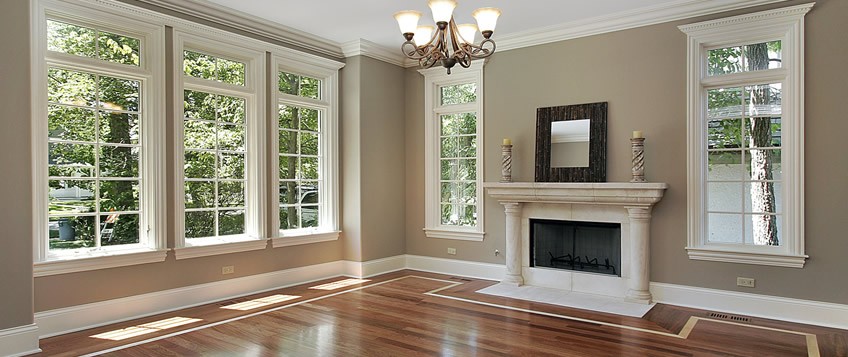 How Much Does It Cost to Replace Windows?
Many homeowners put off replacing windows because it seems so complicated. The selection of an installer can seem daunting. However, picking out replacement windows doesn't have to be a massive project if you know some facts.

Know When to Replace
A key thing is when to know when replacement windows are necessary. Key signs indicating replacement is necessary are moisture between the double-paned glass, insect infestation around the frame, or rotting frames. A window likely will need replacement in older homes.

Another indicator windows need replacing is rising energy costs. Higher energy bills could indicate seals are broken or there are leaks around the window.

Know the Differences in Windows
Double-hung windows are the popular window. They open from top or bottom, so they are versatile. Other types of windows are bay windows, bow windows, casement and awning windows, sliding, picture and architectural windows.

There are different glass options and the type of glass installed affects the price of the window. Glass types include high performance, low-E, triple pane, double pane, triple glazed, obscure, art glass, double strength, and tinted.

Know About Energy Efficient Windows
Many are looking to energy efficient windows to save on energy costs. While these types of windows cost more than lower grade windows, the future savings could be worth it. In some cases, installing these type of windows could result in a energy tax credit. Energy efficient windows come with low-E coatings and multiple glazing which reflect or absorb heat from outside, which helps better regulate inside temperature. They also have good space edgers and quality frames to prevent leaks.

Know About Vinyl Windows
Many contractors are recommending vinyl windows as a solid replacement. Vinyl looks like traditional wood, but doesn't rot and will last far longer than wood windows. They also are water resistant and insects can't destroy these frames. They come in a variety of styles and colors and cost within the range of other windows.

Know the Cost Versus Value
Windows can increase a home's value and experts said insulated windows will pay for themselves in five years.
The cost of a window ranges from $200 to $400, depending on how many special features of the window. The price also depends on the name brand because well-known brands like Pella, Anderson, and Jeld-Wen cost more than off brands. Some companies will offer deals like buy one-get one free offers. Some of the higher-priced windows include lifetime transferable warranties, which could increase the home's sale potential. The best time to buy windows is during off season, like January and in July.

Know Your Installer
Picking a contractor is important. You can get windows and installation through one of the big box companies, but that doesn't guarantee any money savings. There could also be delay or problems in installation because that work is outsourced. Window companies include installation in their bid, but the price of work is usually much higher than the window product. The best advice is to get three bids for the work or for a window replacement package. The average cost of replacement windows for a 2,600-square-foot home is around $10,000, according to an expert.

Consumer websites report the average cost of replacement windows with installation is between $339 and $591 per window.
Windows add light and personality to a home and help reduce energy costs. The thought going into the style and installation of windows will pay off in other ways in the future and result in a higher value if the homeowner sells the property.