MVP Offers High Quality Construction Services In New Haven, Fairfield and Stamford, CT.
When it comes to vinyl siding, replacement windows and roofing, New Haven, CT homeowners can easily find what they need at MVP Construction. We offer a wide range of construction services and provide educational information to assist you in making the right home improvement decisions. Please view our home services below and feel free to contact us with any questions.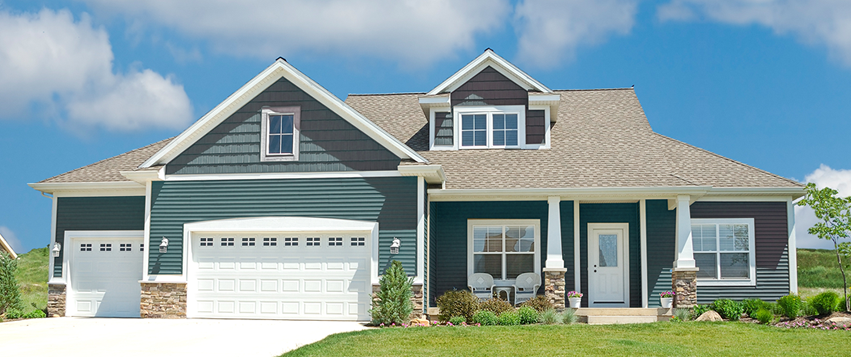 Vinyl Siding Installation & Repair
We provide a wide variety of vinyl siding types to make your home not only look better but also to protect it. Your home will gain instant curb appeal while you are rewarded with savings from today's energy-efficient siding materials.
When it comes to vinyl siding for your home, you have some great options. MVP Construction can help you figure out which siding options are best for your home. Our siding experts will properly fit and trim your siding to your home to ensure a perfect installation. Adding new siding is an important investment and it's even more important to have professionals like MVP Construction install your siding so it last for years to come. In addition to vinyl siding installations we can also assist you with any repairs you need for your siding.
Vinyl siding will help protect your house against outdoor elements that typically where on your siding. Vinyl siding helps prevent moisture penetration, growth of biological contaminants such as mold, dust mites and bacteria. We have a wide selection of vinyl siding for you to choose from and we can help you pick the best siding for your home.
SIDING INSTALLATIONS
SIDING REPAIRS
LIFETIME WARRANTY
INSULATED SIDING
NOISE REDUCTION
BETTER R-VALUE
SMOOTH FINISH
WOODGRAIN
DUTCH LAP
Replacement Windows & New Window Installations
Windows are a key element of your home and its efficiency, which is often taken for granted. Windows are a crucial part to lighting your home with natural light, proper ventilation, sound control and your homes insulation. When you're choosing new windows for your Connecticut home, be sure you select windows that fit your needs aesthetically as well as practically. That's where MVP Construction comes into the picture, we will help you find the perfect replacement windows to meet all your needs.
We work with all the major window manufacturers, Andersen Windows, Pella, Milgard, Marvin, Certainteed, Jeld-Wen, Plygem and many more. We have expertise in many different window materials, depending on what suits your needs we can install or repair vinyl windows, aluminum windows, wood windows, casement windows, double-hung windows, sliding windows and custom built windows.
Replacement windows and new windows are both the same but a little different. The difference is replacement windows fit into your current window frame and new window installations are typically installed on new construction projects where the window frame needs to be built as well. We offer both types of service replacement windows and new window installations.
REPLACEMENT WINDOWS
NEW WINDOW INSTALLATIONS
WINDOW REPAIRS
SLIDING WINDOWS
DOUBLE-HUNG WINDOWS
CASEMENT WINDOWS
VINYL WINDOWS
ALUMINUM WINDOWS
WOOD WINDOWS
New Roofs, Re-Roofs & Roof Repairs
When tackling projects in high places, like your homes roof, MVP Construction has expertise in new roofs, re-roofs and roof leak repairs. From gutters to roof shingles to tile roofs and attic ventilation we can get your roofing project done right.
In order to assist you with your roof you first need to understand what a typical roof structure consists of. Most common roofs in Connecticut have a roof deck which is typically made of plywood, on top of the roof deck goes an underlayment and on top of that is your roofing material which can be shingles, tile, metal etc. Around your roof there are different components used to make it waterproof, these components consist of flashings, gutters, downspouts, fascia board and ridge caps. MVP Construction is a full-service roofing contractor and we can take care of your roof from start to finish including meeting all code requirements.
Our new roof service is for new construction homes that have never had a roof on them. Our Re-roofing services is where we remove your old roof and install a brand new one. If you have a roof in good condition but it has leaks our roof leak repair service is just what you need. When it comes to your homes roof let MVP Construction's roofing experts assist you in fixing your roof problems.
NEW ROOFS
RE-ROOFS
ROOF REPAIRS
ASPHALT SHINGLE ROOFS
COMPOSITE SHINGLE ROOFS
TILE ROOFS
ROOF WARRANTIES
LEAK REPAIRS
ROOF FLASHINGS