Learn About Our Window Services
When you're choosing new windows or replacement windows for your Connecticut home its important you consider all your options and know what's best for your house. There are many different styles of windows available to you, so you want to be sure you select windows that fit your needs aesthetically as well as practically. That's where MVP Construction comes into the picture, we will help you find the perfect replacement windows to meet all your needs. Below you will find helpful information about home windows in Connecticut and the window services we offer to homeowners. Feel free to contact us with any questions.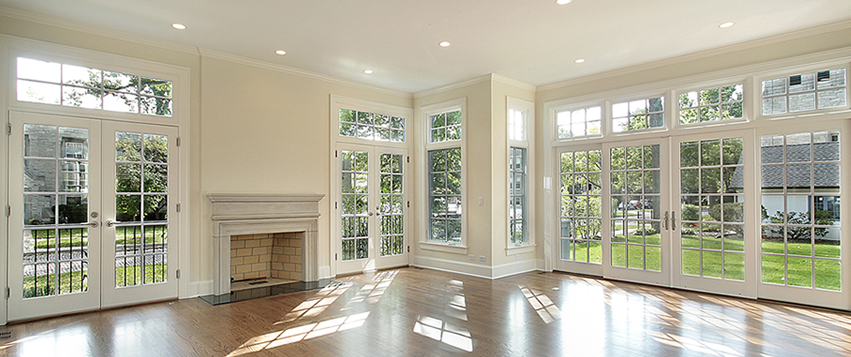 Replacement Windows, Installations & Repairs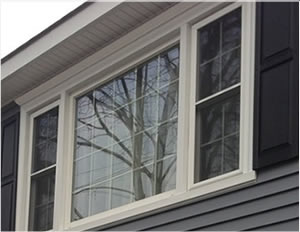 We offer replacement windows, window repairs and new window installation services. We work with all the major window manufacturers, Andersen Windows, Pella, Milgard, Marvin, Certainteed, Jeld-Wen, Plygem and many more. We have expertise in many different window materials, depending on what suits your needs we can install or repair vinyl windows, aluminum windows, wood windows, casement windows, double-hung windows, sliding windows and custom built windows.
 
REPLACEMENT WINDOWS
NEW WINDOW INSTALLATION
WINDOW REPAIRS
Replacement Windows or New Windows?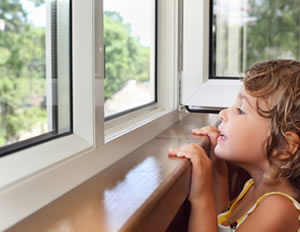 What's the difference between a replacement window and a new window installation?
Both are new windows but there is a difference. Normally used in new home construction, new window installations are used when the window frame needs to built. A replacement window is a new window but it fits into an existing window frame. Replacement windows are easier to install and preferred unless the existing frame needs to be replaced or repaired. Replacement windows save you time and labor costs with all the benefits of getting new windows on your home.
    
Z-BAR REPLACEMENT WINDOWS
BLOCK FRAME
QUICK INSTALLATIONS
Double-Hung Windows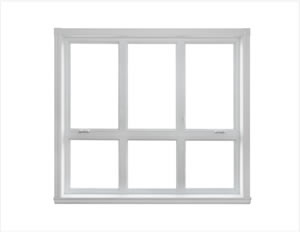 Double-hung windows are classic in appearance and have a vertical up and down slide to where both the bottom and top window panes move to open and close them. If only one window pane slides, the window is called vertical sliding or single-hung. Double-hung windows are compatible with most frames and they come in a wide variety of sizes and colors. The materials that can be used for double-hung windows includes aluminum, wood, fiberglass and vinyl.
   
ENERGY EFFICIENCY
VERSATILITY
EASY CLEANING
Casement Windows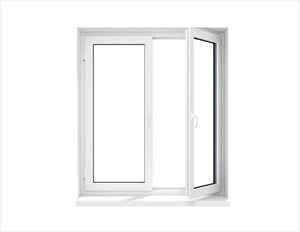 Casement window are operated by a system that swings the window outward or inward. They fully open for easy cleaning and offer great ventilation. There are many benefits to installing casement windows in your home. But there are a few downsides of which you may want to be aware. Casement windows are unable to accommodate air conditioning units. There are some size limitations for casement windows as well. The window can't be too large or heavy because the opening has to be able to support the window.
   
FIRE SAFETY
ENERGY EFFICIENCY
GREAT VENTILATION
Sliding Windows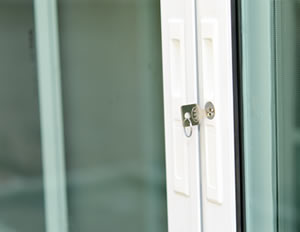 Sliding windows are a more popular window in today's times. They work great at insulating your home. A sliding window has very few components and thus there is very little to go wrong with a sliding window. The fact that there are very few components also makes sliding windows very low maintenance. All you have to do is to lubricate the slider occasionally. Sliding windows are one of the most economical types of windows that you can buy. They are more cost effective than most other types of windows and not only are they cheaper, they will also last for much longer
   
DURABLE
LOW MAINTENANCE
ECONOMICAL
Window Materials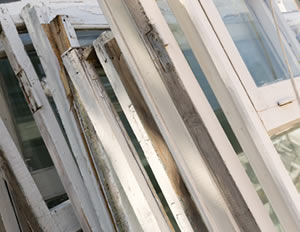 Home windows come in a wide variety of materials. There are advantages and disadvantages to the types of window frame material you choose. Vinyl, wood, fiberglass, and some composite windows generally provide greater thermal resistance. In addition to the window frame materiel there are different types of glass for windows that offer different benefits.
    
WOOD WINDOWS
CLAD-WOOD WINDOWS
ALUMINUM OR METAL WINDOWS
VINYL WINDOWS
COMPOSITE WINDOWS
Window Glass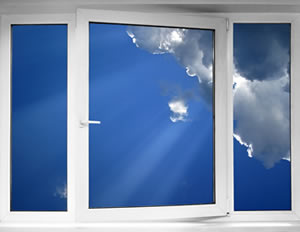 You have many options when it comes to the glass in your windows. Your glass options include gas fills, heat absorbing tints, insulated, low-e glass and reflective glass. You also have the option of choosing single or double pane glass. Vinyl windows with double pane, low-e glass tend to be the more common window material used today. Safety glass is another good choice to use if there's any risk of a person walking through a window.
    
DOUBLE PANE WINDOWS
LOW-E GLASS
INSULATED GLASS