Learn About Our Vinyl Siding Services
MVP Construction is not only here to assist you with installing and repairing your homes siding, we strive to educate and provide transparency with our construction services. Below you will find helpful information about vinyl siding in Connecticut and the siding services we offer to homeowners. Feel free to contact us with any questions.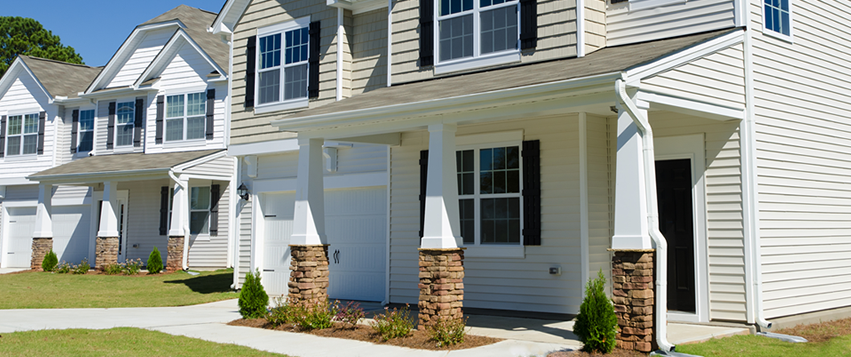 Vinyl Siding Installation & Repair
If you are thinking about enhancing the appearance of your homes exterior, reducing energy costs and usage, or just relieving yourself of the burden of siding maintenance, call MVP Construction today. Whether you want to replace the siding on your home with new vinyl siding or need your existing siding repaired we can assist you.
When it comes to vinyl siding for your Connecticut home, there are many options. MVP Construction can help you figure out what siding option is best for you. Pick a color, pick a fishing, pick a width, get a free estimate and let us make your house look like new.
 
INSTALLATION
REPAIRS
CLEANING
Benefits Of Installing Vinyl Siding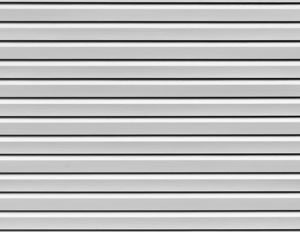 There's a reason vinyl siding is the most popular choice for homes in Connecticut. It delivers a warm, high quality appearance of wood without the costly, time-consuming maintenance and repairs. Vinyl siding is available in different styles designed to fit different budgets. And it is typically less expensive than brick, stucco, aluminum or wood siding. To say that vinyl siding is low maintenance is somewhat of an understatement. In fact, it is more or less maintenance free. Modern vinyl siding stands up against extreme weather, UV rays from the sun, plus pollutants, salt and other chemicals.
 
VINYL SIDING IS MORE AFFORDABLE THAN OTHER SIDING
VINYL SIDING LASTS A LONG TIME
VINYL SIDING IS LOW MAINTENANCE
Vinyl Siding Is Green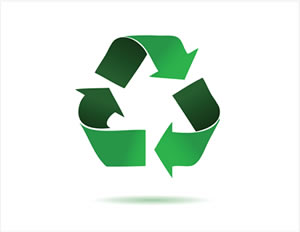 Vinyl siding, by its nature, is back-vented, so besides shedding water quite well, it allows moisture that gets behind it a chance to drain and dry. This isn't true of typical wood siding. Furthermore, most vinyl siding contains recycled content, and more and more of the waste is being recycled at job sites. At the end of its life (sometime after 60 years), vinyl siding can be recycled easily for reuse in other products. Vinyl siding will help protect your house against outdoor elements that typically wear on your siding. Vinyl siding helps prevent moisture penetration, growth of biological contaminants such as mold, dust mites and bacteria.
 
CONTAINS RECYCLED CONTENT
PROTECTS YOUR HOUSE FROM MOLD & MOISTURE
CUTS OUT THE USAGE OF PAINT AND STAINING PRODUCTS
CedarBoards™ Insulated Siding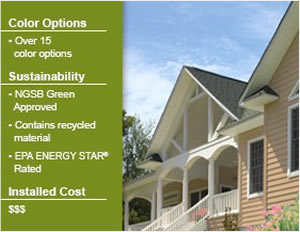 CedarBoards™ Insulated Siding provides the added strength and thermal benefit of rigid foam insulation with easy maintenance. Dressing your home in CedarBoards is like wrapping your family in a cozy blanket. Inside you will enjoy a quieter, more comfortable home. Outside you will appreciate the authentic look of natural wood, enhanced by distinctive colors and finishing touches.
 
CEDARBOARDS OFFERS 300% MORE R-VALUE
BLOCKS EXTERIOR NOISE
RESISTANT TO TERMITES
IMPACT RESISTANT
Vinyl Siding Finish & Color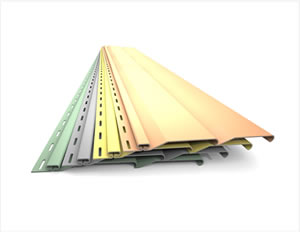 One of the benefits of vinyl siding is the abundance of colors and finishes homeowners can choose from. In addition, vinyl siding can be installed with different panel widths to give you a different aesthetic look and feel. Vinyl siding comes in smooth, woodgrain, dutchlap, designer shake and half round architectural finishes. Once you've selected your finish all that's left to do is determine the color for your siding panels and trim and you are ready to beautify your homes exterior.
 
FINISH OPTIONS
ENDLESS COLORS
PANEL SIZES
Vinyl Siding Care & Cleaning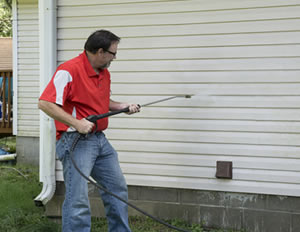 One of the great things about installing vinyl siding on your Connecticut home is its low maintenance. Unlike other exterior siding, vinyl siding only requires simple, periodic cleaning with mild soap and water from a garden hose. Washing vinyl siding is as simple as taking a soft cloth or ordinary long-handled, soft bristle brush and washing and wiping down the walls, that's it. The best part is you will only really need to do this every few years.
 
LOW MAINTENANCE
EASY CARE
SIMPLE CLEANING