Is it time to upgrade your homes exterior?
MVP Construction services Norwalk residents by providing superior siding installation services. No other exterior cladding choice combines the aesthetic versatility, low-maintenance, performance and environmentally friendly attributes that vinyl siding delivers. With the ability to withstand high winds and a composition that resists heat, cold and moisture in Norwalk, vinyl siding retains its great look over time. The only maintenance your siding will need is a simple wash with a soft cloth and garden hose to keep it looking great, a feature today's strapped-for-time homeowners totally appreciate! Today's vinyl siding is more than great looking, it's a great value. It offers the lowest total installed cost, as well as the lowest life cycle cost over the life of a Norwalk home. Its no-painting, low-maintenance features keep appreciating for years to come.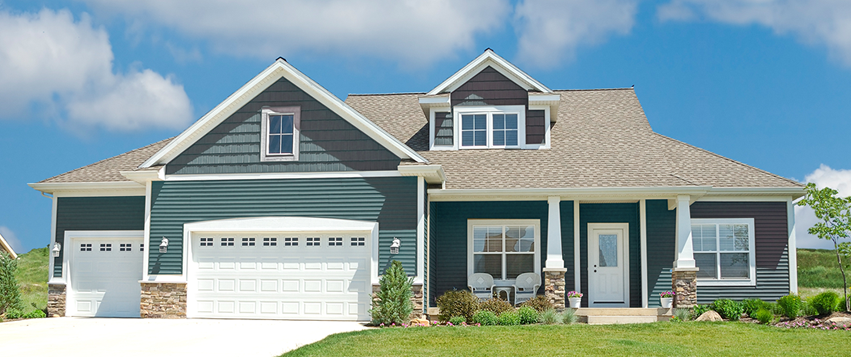 Vinyl Siding Installation & Repair in Norwalk, CT
There are many beautiful homes in the state of Connecticut; especially in the Norwalk area. It is important for many reasons to have great curb appeal when competing with neighbor's homes, but this type of beauty does not come cheap. Or does it? A professional and skilled team of siding contractors like MVP Construction can give your home the face-lift it needs to get back in the neighborhood home beauty pageant.
The exterior of your home is the largest most noticeable element in your yard and creates the largest visual impact on your property. To create your home's individual look, there are a number of different types, colors, and styles of vinyl siding from which to choose. We offer many options with our licensed and insured services of vinyl siding and CedarBoards™ Insulated Siding. With a solid reputation since 2004, we are reliable, honest, and ready to handle all of your vinyl siding service and installation needs. The materials that we use are from trusted and well known names in siding. Call for your free consultation with a siding expert today to begin enjoying the benefits of having vinyl siding installed on your home to increase the beauty.
The benefits of having vinyl siding installed on a home go much deeper than the outward cosmetic appearance. The largest benefit of installing weather resistant and insulating vinyl siding is the energy savings and lower heating costs. Enclosing a home in vinyl siding will help to eliminate drafts and heat loss. The materials have a long weather-resistant life that will save in painting maintenance in the future; which will save you money. The cost of installing vinyl siding is considerably less expensive than stucco, brick, wood, or aluminum siding. Start saving money today by calling for a free consultation for your new vinyl siding.
Installing your choice of vinyl color, pattern, style, and type of siding gives you complete control over the finished look of your home. There is a large variety of colors from which to choose; styles such as wood grain, smooth, designer shake, and dutchlap also give the homeowner a number of choice combinations. Another option is to discuss the size of the vinyl siding panels being used for the home during your free consultation. Give us a call to assure that each of these individual decisions will ultimately reward you with a beautiful exterior to your home that you can be proud of and easily afford.
Increasing the beauty of your home is often an expensive undertaking that not many homeowners can afford. To make a big impact on a low budget, call MVP construction for your free consultation on the perfect vinyl siding solution for your home in the Norwalk area. Using a professional construction service will assure that you have the most beautiful, customized, weather-resistant, and low maintenance vinyl siding on the entire block of your Norwalk, CT neighborhood.
SIDING INSTALLATIONS
SIDING REPAIRS
LIFETIME WARRANTY
INSULATED SIDING
NOISE REDUCTION
BETTER R-VALUE
SMOOTH FINISH
WOODGRAIN
DUTCH LAP
Norwalk Connecticut Information
Population in 2013: 87,776 (100% urban, 0% rural). Population change since 2000: +5.8%
Median resident age: 38.6 years old
Zip codes: 06850
County: Fairfield
Estimated median household income in 2013: $80,382 (it was $59,839 in 2000)
Incorporated in: 1651
Elevation: 45 feet
Land area: 22.8 square miles.
Population density: 3,849 people per square mile
data source: City-Data