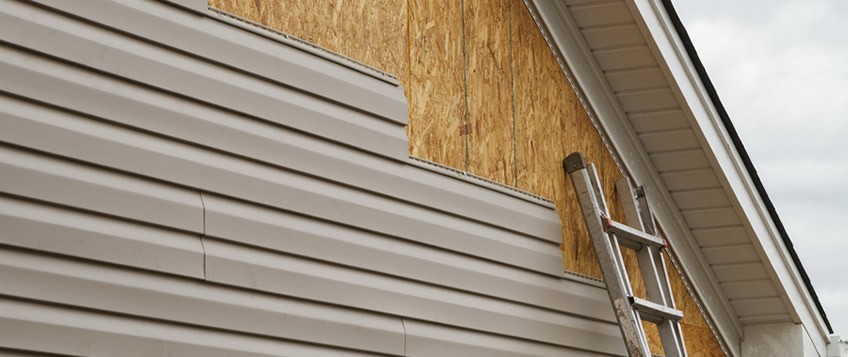 Benefits of Vinyl Siding for Your Home
Replacing the exterior of your home can provide you with a number of important benefits. From improving your curb appeal and breathing new life into your facade to addressing issues with deferred maintenance and even improving energy efficiency, you may be ready to make an upgrade to your property's exterior in the near future. However, you must first choose the right material to use for your upgrading project. While there are several beautiful material options that you can choose from, there are many important benefits that you can enjoy when you choose to install vinyl siding on your property. By learning more about the benefits that vinyl siding offers, you may decide that this is the right material for your project.

Many Gorgeous Styles to Choose From
One of the primary reasons why you may be thinking about installing a new exterior on your property may relate to improving the look of your property, so you will be pleased to learn that there are numerous styles of vinyl siding to choose from. Vinyl siding is available in styles that mimic the look of materials slate, wood and more, but vinyl provides you with other benefits that these materials do not. Furthermore, there are also numerous styles, colors and sizes to choose from. This gives you the ability to completely customize the look of your home's exterior to your specifications and without limitations.

A Durable, Weather-Resistant Material
Vinyl is an extremely durable material, and many of the vinyl siding brands come with an extended warranty or even a lifetime warranty. More than that, the material is typically resistant to damage from most natural weather forces. Whether your climate is known for having high winds, damaging rains, ice or extreme temperatures at either end of the spectrum, you will love the fact that this material will hold up well to the forces Mother Nature inflicts on your home.

Easy Maintenance Requirements
Vinyl is one of the few exterior materials choices available to you that has very limited maintenance requirements. This material will not rot or crack. It generally will never need to be painted for the entire time that it is on your property. It also will resist insect infestation. In fact, the only type of work that you may need to do to it over time is to power wash it with soap and water to remove any dirt that may cling to it. When you think about how much time and money you could spend trying to maintain your home's exterior when you choose to use other methods, you will see for yourself why this material may be the best option for you.

An Green Option
When you think about vinyl siding, you may not think of it as a green material. However, there are several reasons why you may want to re-think this preconceived notion. Vinyl can outperform many other exterior home materials, so you will minimize waste associated with replacing or maintaining it. Furthermore, its an excellent source of insulation for your home. It can help you to reduce energy consumption related to heating and cooling costs, and it is a material that is rated for use with an Energy Star Qualified Home.

Choosing the right material to use for your home's exterior is not a decision to take lightly. This will be one of the most important decisions that you can make with regards to your home because it has the potential to impact everything from curb appeal and maintenance to energy efficiency and more. When you compare the options available for yourself, you may see for yourself why vinyl siding is the right material for you. Then, you can get started exploring all of the beautiful color and style options of vinyl siding that are available for you to consider using with your home exterior improvement project.