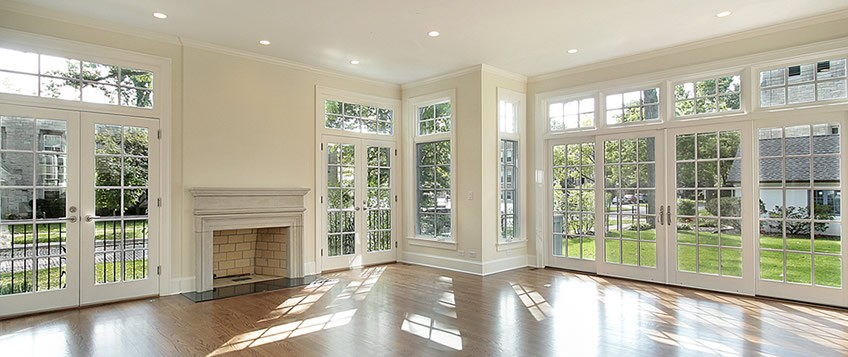 A Guide to Buying Replacement Windows for Your Home
When homeowners want to replace windows on their home, there are a lot of choices to make. There are so many different styles and types of windows that selecting windows can quickly become overwhelming. If you feel this way about shopping for windows, follow our guide that will help you quickly understand everything you need to know about replacing windows in your home.

The Difference Between New and Replacement Windows
If you are replacing windows in an existing frame, then you will need to shop for replacement windows rather than new windows. New windows come with a complete frame and nailing flange to attach them to a bare opening in the wall. Replacement windows are designed to be installed in an existing window frame. They are less expensive and easier to install. A replacement window should be used unless the frame of the existing window is damaged and needs to be replaced.

Types of Replacement Windows
Sliding Windows are great for keeping energy inside a home, and they also slide horizontally to provide excellent ventilation.
Double-Hung Windows are one of the most popular styles of windows. A double-hung window has an outer sash that slides down and an inner sash that slides up. Sometimes, these outer and inner sashes can be swung inside to make them easier to clean. When only the interior sash of the window moves, it is a single-hung window. Single-hung and double-hung windows are fairly inexpensive.
Casement Windows are opened by turning a crank to slide the window in or out. A casement window is good for providing ventilation, and they are easy to clean as well.
Accent and Picture Windows are very stylish selections. You can get a traditional picture window like a large bay window that let in light. You can also get lovely accent windows featuring round or octagonal designs to create a beautiful look. You can expect to pay extra for the beauty that accent and picture windows provide.
Glass Block Windows let light in, but they are very thick. This makes them hard to break, which provides extra security for your home. The thickness of glass block also gives added privacy by preventing people outside from seeing in clearly.
Using Skylights and tubular lights is a great way to add light to your home. They let in lots of natural light without taking up any wall space. Skylights and tubular lights are also relatively easy to install.

Window Materials
You have the choice between wood, aluminum, fiberglass and vinyl when it comes to selecting your window material. Vinyl is the most popular. It is inexpensive, durable and stylish. Clad-wood windows have wood on the inside and aluminum or vinyl on the outside to make them more durable. Aluminum windows are more expensive than other types, but they are very lightweight and durable. Vinyl windows are the least expensive options, and offer great energy efficiency and require low maintenance.

Window Glass Selection
You want make sure you any window you choose has glass that is made with Low-E coating. Low-E stands for low emissions. This Low-E coating helps keep the sun from heating up your home, and it also helps to retain heat in the winter. You should look for windows that have two or three panes of glass to provide maximum insulation which will help reduce your energy bills.
When it comes to buying your windows, you should opt for the most energy-efficient windows you can get. Look for Energy Star rated windows from top manufactures like Pella, Marvin, Jeld-Wen and Andersen. Paying a little more for high-quality, well-insulated windows will pay you back several times over in lower heating and cooling costs.

If you have any questions regarding replacement windows you can post them in the comments below or contact us and we will happily answer them.